Online ProgramS - Science
National Science League is a valuable supplement to school science programs.
Science League is for students in grades 2 to 10. The multiple-choice questions which comprise each contest are based on factual knowledge as well as students' understanding of scientific processes.
Through the Science League, various topics and aspects of science like general science, earth science, life science, physical sciences are covered and focused on while encouraging students to explore their environment.
| | |
| --- | --- |
| Age Group: | 6 – 14 |
| Skill Level | Beginner to Advance |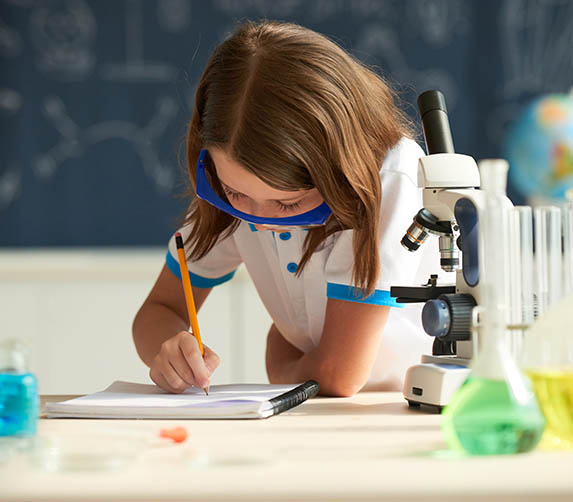 Science—and therefore science education—is vital to the lives of all Americans.
High-quality science education means that students will develop an in-depth understanding of content and develop key skills—communication, collaboration, inquiry, problem-solving, and flexibility—that will serve them throughout their educational and professional lives.
Our curriculum aims to provide students with a solid foundation for the learning of science at the Primary to Secondary level and beyond. Combining the knowledge of Physics, Chemistry and Biology allow students to explore and build curiosity. With the inquiry approach and interactive nature, students will be motivated and they will accept that science is relevant and interesting. The curriculum also challenges students to think creatively and critically as per their grade level.
| | |
| --- | --- |
| Age Group: | 6 – 14 |
| Skill Level | Beginner to Advance |