Let your child explore 21st century skills through live interactive & fun programs.
Your kids learn commands, loops, sequences and conditions which strengthen their logic and technical skills. Result: a measurable improvement in math and logic scores
Your kids learn decomposition, abstraction, pattern recognition and algorithmic thinking to solve problems logically. Results: significant improvement in abstract thinking scores*, a necessity for scoring top of charts in Math Olympiads.
Kids write intuitive block code to build abstract animations, games and apps. User design changes kids' relationship with technology to becoming creators versus consumers of ideas.
Kids use analytical skills, attention to detail and persistence to create tangible code as good as tech entrepreneurs, ready for products to commercialize in the world. The resilience learnt in using tools to create outcomes strengthens every part of life.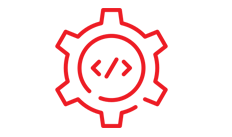 Scratch Game Design
Age Group 7-12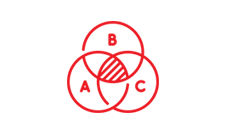 Advancement & Test Prep
Age Group 6-16
How can technology programs benefit your child's future? Here are just a few examples
Expands horizons: Our students explore cutting-edge applications of programming and computer science, providing plenty of exercise for curiosity and imagination.
Improves problem-solving skills: Technology and coding are all about solving problems. Our passionate educators utilize advanced age-appropriate programs that help develop and improve your child or student's logical reasoning.
Increases motivation: Our programs are structured to help boost confidence so students are motivated to overcome challenges.
Improves social skills: Many of our camps and classes encourage working in teams to solve problems. By interacting with other kids, students develop social skills that can help them excel in any job environment.
Improves focus skills: Our technology and coding classes help kids improve their attention to detail and overall levels of focus.